2010 was a good year for reading, and this year, while it had some significant downs, also had its share of really great reads. I'll be posting a full list of the books read in 2011 in the next week or so, but in the meantime, here's the books that I most enjoyed this year:
1 - Soft Apocalypse, Will McIntosh
My absolute favorite read of the year was Will McIntosh's debut novel, Soft Apocalypse. Already the recipient of a Hugo award, this book is one that I hope will follow suit. A bleak and outstanding look at what the future might hold, McIntosh weaves a tale that's outstanding in its character growth and understanding of how the world works on massive scales. It's tragic and heartbreaking on one hand, and unmistably beautiful on the other. (Review)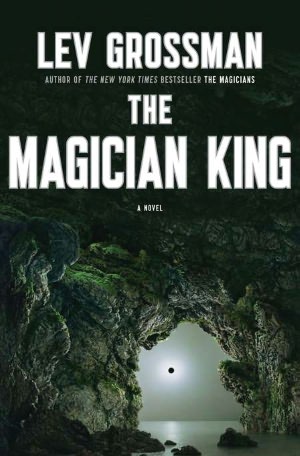 2 - The Magician King, Lev Grossman
I didn't think that Grossman would be able to top The Magicians, and I was wary of it earlier this year: Where the first one could be described as the anti-Harry Potter, I have a hard time seeing how this one could play out. It turns out, it played out very well: Grossman not only topped the first book, he created a story that was brilliant in all regards: further building up the characters from the last book, and making the stakes from this book much higher, darker and deeper than I thought possible. The story is simply stunning. (Review)
3 - Leviathan Wakes, James A. Corey
Leviathan Wakes is a book that grabbed me at the cover and refused to let go. I've long had a soft spot for space opera, and this book really fits the bill, with an exceptional world within our solar system. There's a bit of everything in this story: military action, detective fiction, weird science and space Mormons. I already can't wait for the followup, Caliban's War, due out next June. (Review)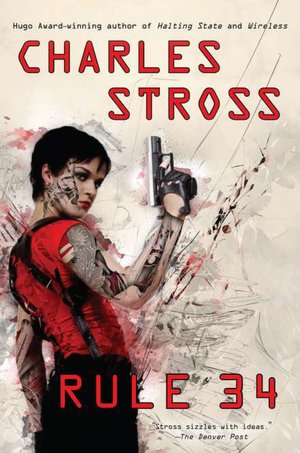 4 - Rule 34, Charles Stross
I'm currently in the middle of this book, but I'm confident of it's place here. I met Stross at ReaderCon in 2010, where he told me that his next book opens with a man getting murdered by a viagra enema. It's set in the same world as his prior novel, Halting State, and in a way, the book is a cross between the J.J. Connolly's Layer Cake and William Gibson. (Review to come at the Functional Nerds)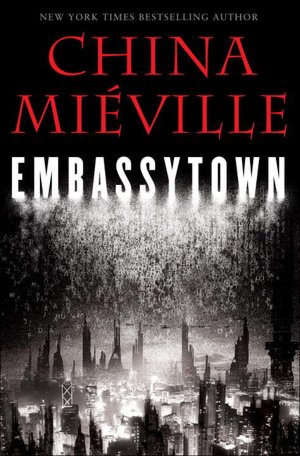 5 - Embassytown / Kraken, China Miéville
I loved Miéville's book, The City and The City, and the 2 books that I read from him this year both deserve a place on this (Kraken was a 2010 release). Both are wholly fantastic books: an alternative, weird London in one, and a totally alien world in the other. Miéville is a master at fully understanding the worlds, and both are fantastic examples of a brilliant story meshed with a perfectly conceived setting. (Review / Review)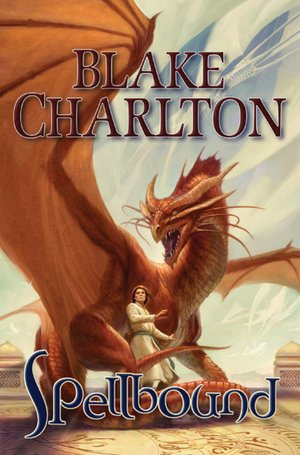 6 - Spellbound, Blake Charlton
Charlton did a nice job with his first novel, Spellwright, and his second is a worthy followup that expands and builds upon his world in grand fashion. I loved his understanding of magic: this book is almost a science fiction novel, running on a bit of a slightly different frequency. It's a great addition that builds on the first novel, and I can't wait to see what happens next. (Review)
7 - Halo: Glasslands, Karen Traviss
I've long loved the Halo franchise, and I got into it hardcore: bought several other books, bought and played through Reach, Combat Evolved and got my wife hooked on the armored folks. This novel has a great story to it, which is sort of par for the course for Traviss, revolving around the end of the Human-Covenant War, continuing the storyline into new territory. I'm excited to see where she goes with it. (Review)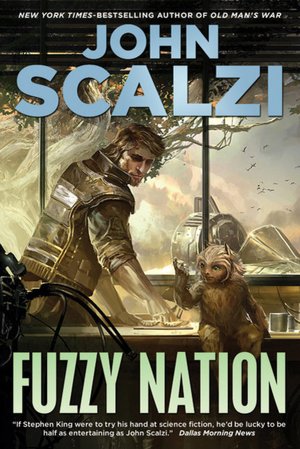 8 - Fuzzy Nation, John Scalzi
John Scalzi embarked on a bit of an experiment with Fuzzy Nation: it's a literary reboot of H. Beam Piper's Little Fuzzy. It's a fun read, with an pointed, relevant message. The book is a quick read, and it's got about the same level of substance to it, but it's a hilarious read, one that had me laughing out loud throughout the couple of hours that I read it. (Review)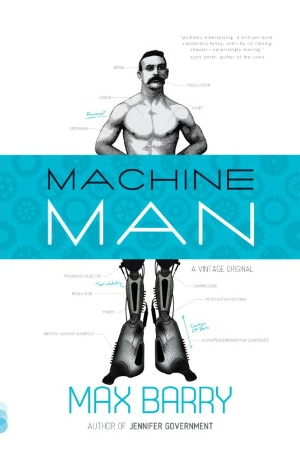 9 - Machine Man, Max Barry
Max Barry's Jennifer Government was a book that showed me that great science fiction could be really funny and ridiculous at the same time. Max Barry returns with Machine Man, partially written online, and falls with much of the same level of humor that Jennifer Government held. It's ridiculous at one level, but then, when you look at our increasingly technology filled lives, it's not so far fetched. (Review
10 - At Queen's Command, Michael A. Stackpole
I've long been a fan of Michael Stackpole's books, going back to the X-Wing Series and some of his other fantastic novels. He's now back, under the Nightshade Books banner with an alternate history novel that reimagines the early days of the British colonies in the Americas with magic, zombies, necromancers and dragons. It's a fun, vivid read. (Review)
Other Notables: A couple of additional books that I enjoyed were Ganymede by Cherie Priest, Germline by T.C. McCarty and Ready Player One by Ernie Cline.