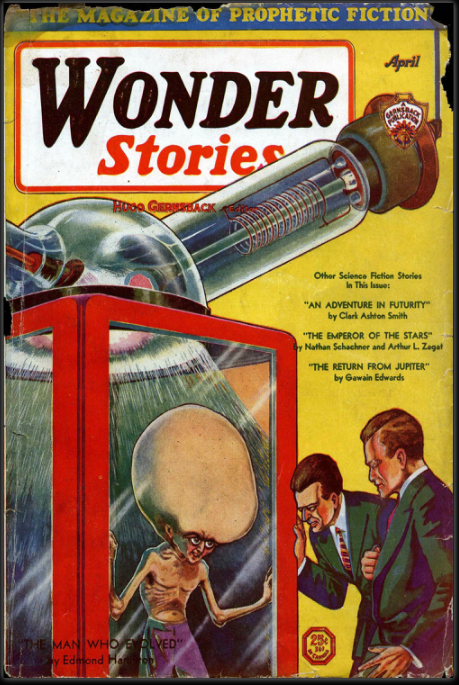 There's been a bit of talk about how women didn't write SF early on: that wasn't ever the case. Ignoring some of the earlier female authors such as Mary Shelley, women were reading and writing fiction for SF magazines early on, abeit in smaller numbers than their male counterparts. One such author was Leslie F. Stone, who enjoyed a brief career in the 1930s.
Read up on The Early Career of Leslie F. Stone over on Kirkus Reviews.
Sources:
Partners in Wonder: Women and the Birth of Science Fiction, 1926-1965, Eric Leif Davin. Davin's book is a pretty exhaustive resource when it comes to women writing in the earlier days of science fiction, and he provides some excellent information on Stone here.
Daughters of Earth: Feminist Science Fiction in the Twentieth Century, Justine Larbalestier, Larbalestier has assembled a really interesting book of short stories and companion essays. Stone gets some good treatment here.
Wesleyan Anthology of Science Fiction, edited by Arthur B. Evans Istvan Csicsery-Ronay Jr., Joan Gordon, Veronica Hollinger, Rob Latham, and Carol McGuirk. This is a fantastic anthology, and there's a good biographical sketch here.
The Battle of the Sexes in Science Fiction, by Justine Larbalestier. This book is a good examination of feminist SF during the early years.
SF Encyclopedia. As always, there's a good examination of the author here.